PassionAir was established since 2000 and grew steadily from only one team till today's staff strength of more than 10 teams of technicians who travel island-wide daily to provide various types of professional air conditioning services to our customers.

In PassionAir, we believe in offering the best services to our customers while maintaining competitive pricing with the market. Our vast experience throughout the years of specialising in the air-conditioning field also enable us educate our technicians with the best practices, which then benefits our customers with our timely and cost effective services.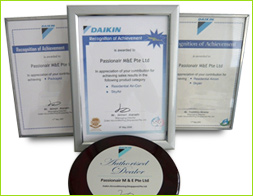 Over the years, PassionAir has reached out to customers from residential, commercial and industrial areas and many of our customers are recurring contacts. PassionAir has also experience in major construction projects where we provide professional air-conditioning advices and services.